[ad_1]

Popular actor and stand-up comedian, Okechukwu Anthony Onyegbule aka Okey Bakassi has celebrated his 20th wedding anniversary with his wife, Ezinne.
The actor uploaded a video with several pictures of himself and his wife loved up with a solemn love song playing at the background.
Okey Bakassi also penned a beautiful note for his wife. He wrote about their humble beginning in Festac, their wedding two decades ago, their children and lonely moments they had to endure throughout their journey.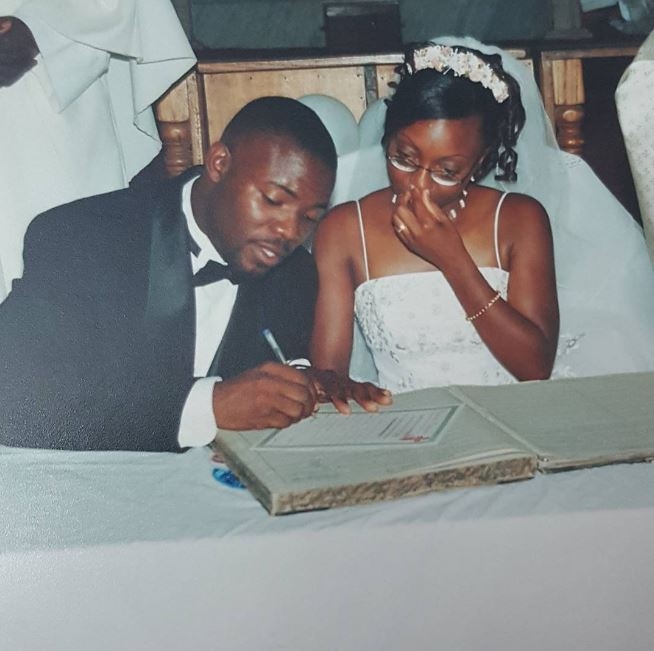 "Wow it's 20yrs already…. I still remember the many love letters….our humble beginning in that Festac BQ…many people doubted, but we believed….the wedding in PH. The kids came….Dera, Fechi and Cheta. The challenges…lonely nights apart. It has not been easy but God has been with us.
"Together we started…..Together we have grown…..we'll age Together my darling wife. I love you Zizi….even the world knows ❤
HAPPY 20TH ANNIVERSARY TO US," he wrote.
Last year during their 19th wedding anniversary, the comedian also celebrated his wife and vowed then to love Ezinne until the end of time.
Their union has been blessed with three children, Dera, Fechi and Cheta.
Scores of celebrities and fans have congratulated them on the success of their wedding and wished them better years ahead.
[ad_2]