[ad_1]

Former Vice President Atiku Abubakar, has described the ruling All Progressives Congress, which he helped to midwife, as Nigeria's biggest error.
Atiku made the statement on Saturday in Yola, Adamawa State, at an event where prominent APC stalwarts defected to the Peoples Democratic Party.
Atiku called on the remaining APC members to leave the party because of its woeful performance.
He said the mass defection from the party signalled the coming interment of the APC.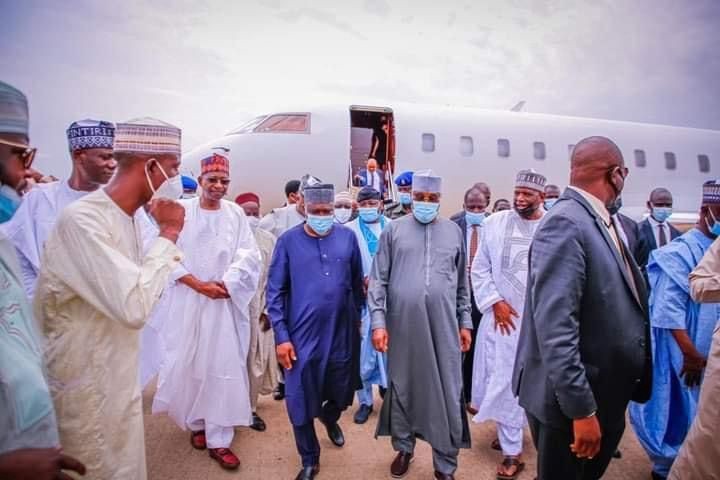 "We have done a big mistake before by floating a party called the APC. But from today, I am calling on you the Adamawa people to leave your parties and join the PDP because it is the future and the masses, party. APC is Nigeria's biggest mistake.
"It was PDP that gave back life to Adamawa State after it was slain by the APC, ushering the state into her present state of infrastructural development.
"Our schools are now better and our health institutions are in superb shape. I pray that this event will mark the beginning of the internment of the APC."
Among the APC big guns who defected to PDP was former Secretary to the State Government, Mr Kobis Ari Thimno.
Others were Daniel Bwala, Commodore Sali Bodes, Umar Bello Calculate, alongside thousands of their supporters.
Governor Umaru Fintiri who is the leader of the PDP in Adamawa welcomed the defectors, assuring them a level playing ground while calling on the party leaders and supporters to embrace them.
He called on Adamawa people to continue to unite to pave way for development to thrive in the state and urged them to project the former Vice President in other states.
The State Chairman of PDP, Barrister Tahir Shehu assured that the returnees will be accorded equal rights in the party.
Responding on behalf of the defectors, Thimnu and Alhaji Umaru Bello Jada pledged their support to Fintiri.
[ad_2]