[ad_1]

By Abankula
President Muhammadu Buhari on Thursday night surprised former Lagos Governor, Bola Tinubu with a visit in London.
Both political leaders are in the UK coincidentally to attend to their health.
Tinubu left Nigeria early July before Buhari followed, first to attend an international summit on education and also to see his doctors.
Rumours about Tinubu's health, including wild speculations that he was dead, were debunked quickly by his media aide.
Tinubu later appeared in photographs with Governor Babajide Sanwo-Olu, who confirmed that he is in good shape.
Sanwo-Olu visited him on 3 August.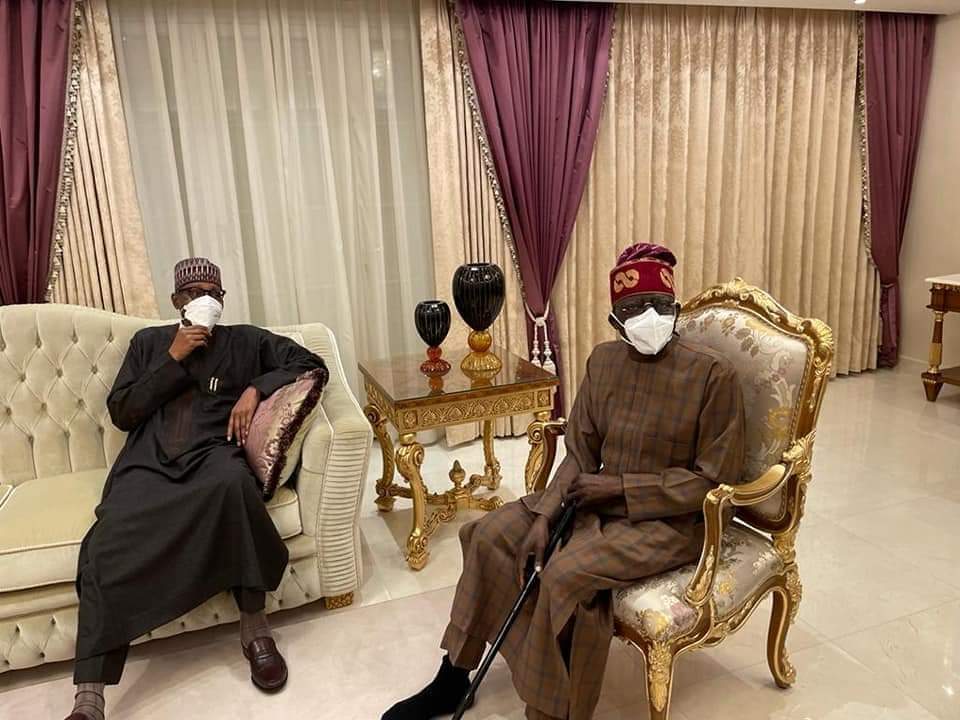 President Buhari, who visited with NTA crew and his photographer must also have confirmed that Tinubu is hale and hearty, contrary to reports that he was dead.
[ad_2]