[ad_1]

By Efunla Ayodele
The German government through the German Federal Criminal Police Agency (BKA) in Nigeria has donated 10 brand new Toyota Hiace Buses to Nigerian Federal law enforcement agencies.
The BKA is a German federal law enforcement agency responsible for fighting international insurgency, international organized drug trafficking, human trafficking for the purpose of sexual exploitation, cybercrime, and international serious crimes including kidnapping, and sea piracy.
The BKA has long-standing collaborations with Nigerian law enforcement agencies especially DSS, EFCC, NAPTIP, NDLEA, and NPF. The collaboration is not only limited to operative measures but also covers areas of training, technical support, and supply of equipment.
The Consul General of the Federal Republic of Germany in Lagos, Dr. Bernd von Muenchow-Pohl performed a handover of 10 Toyota Hiace Buses donated by the BKA (2 each to the above-named agencies, who are the partner agencies of the BKA) on the 5th of October.
The agencies were represented as follows: DSS: Director Lagos DSS: Mr. Egbunu J. Yusuf; EFCC: Dep. Zonal Commander: Mr. Emeka Okon; NAPTIP: Lagos Zonal Head: Mr. Ganiyu Aganran; NDLEA: DCGN Mr. Adeyemi Adeofe NPF-IRT: DCP Tunji Disu
The handover took place at the Germaine Auto center in Lekki.
The representatives of the various securities agencies when allowed to respond thanked the German Government and vowed to use the vehicles for the main purpose it was donated, which is to secure lives and properties.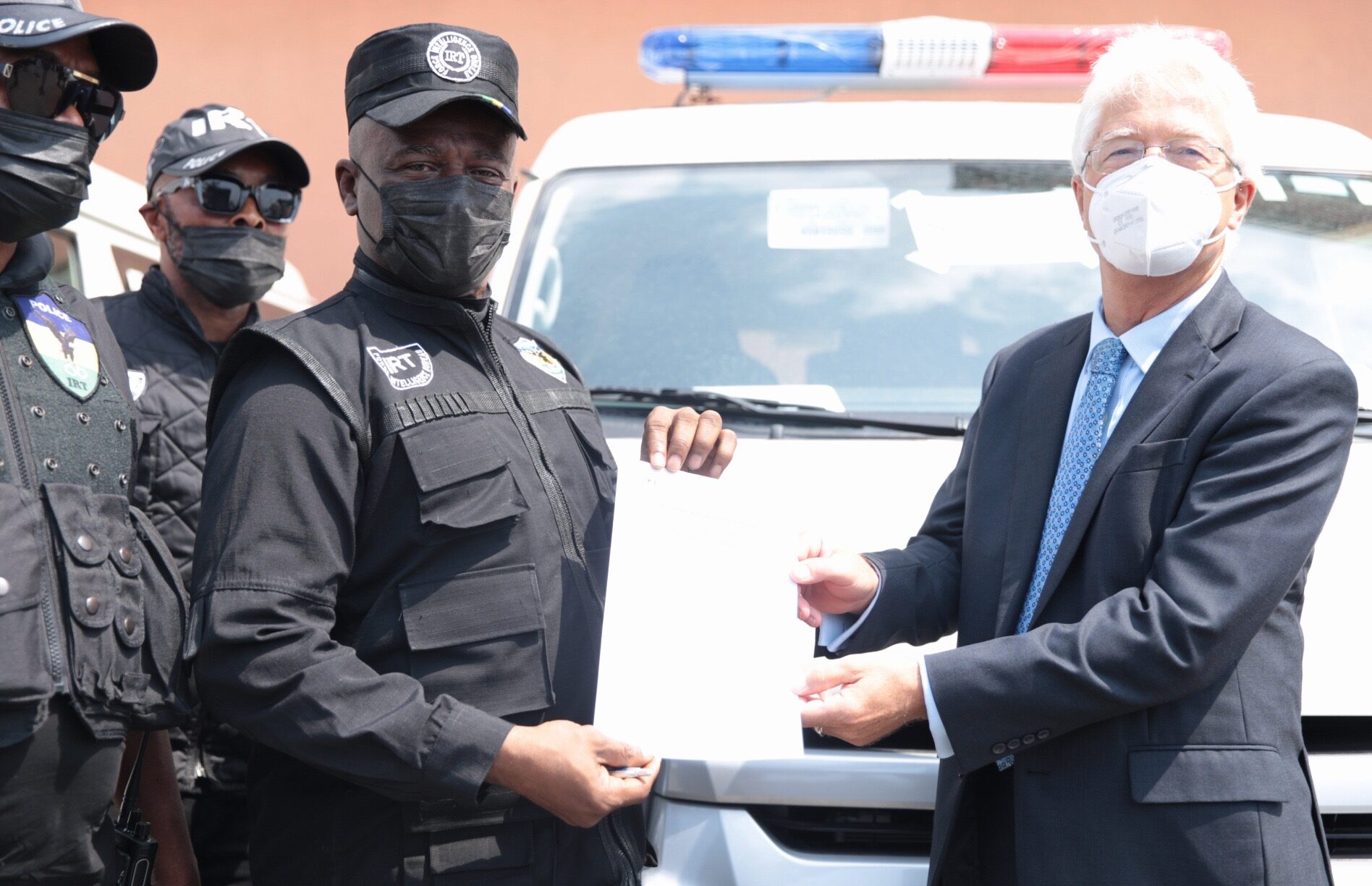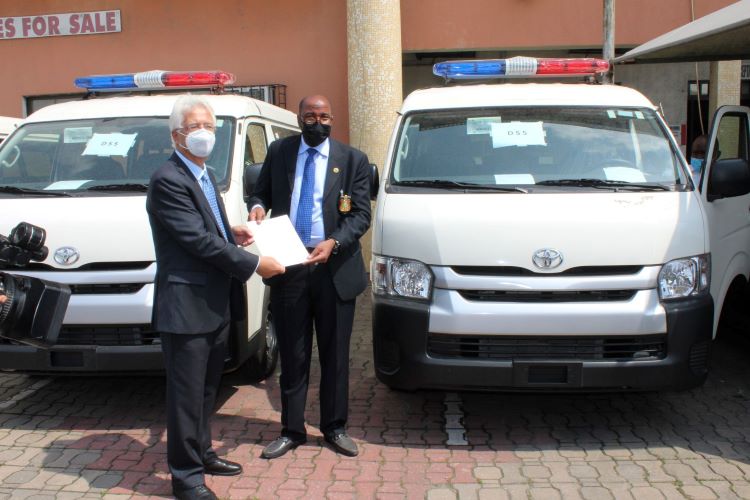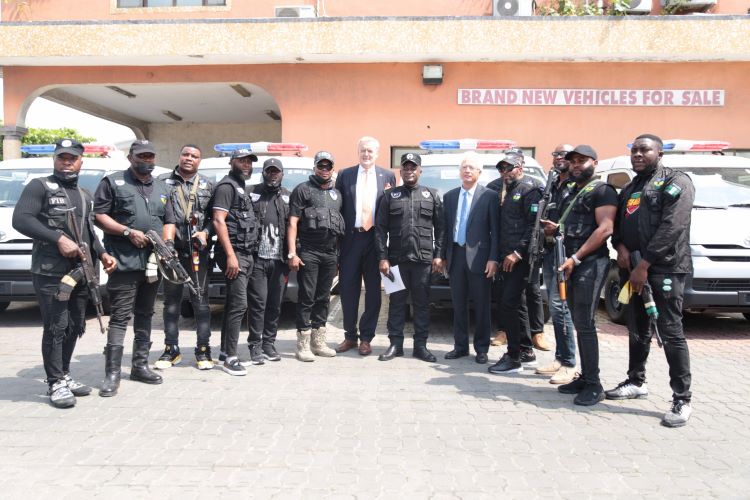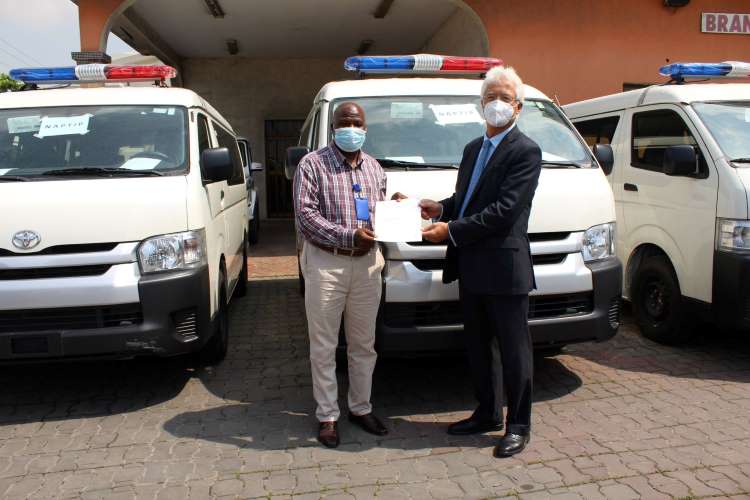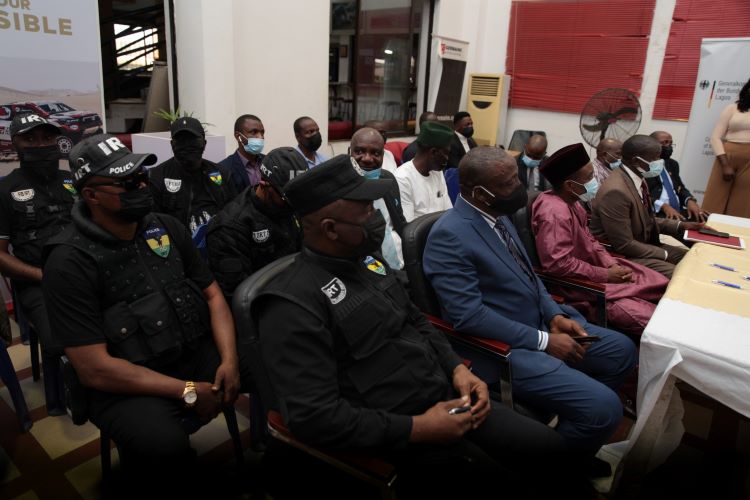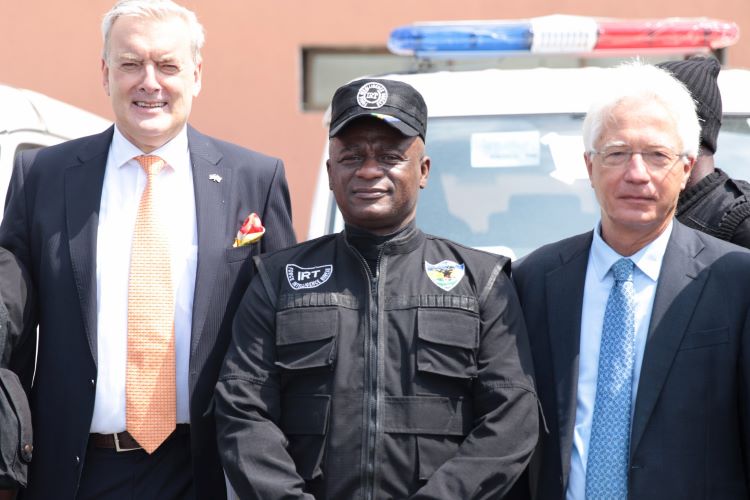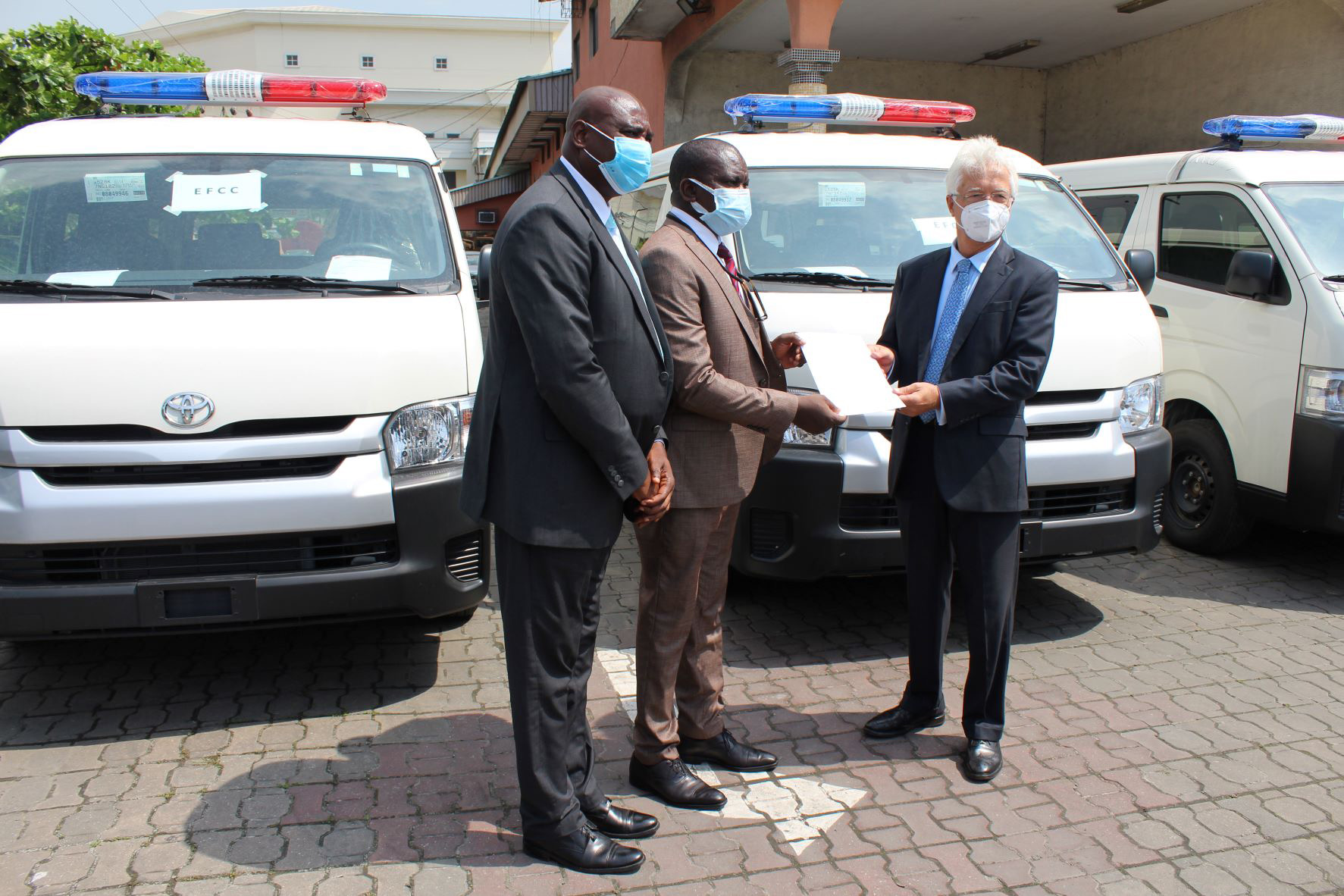 [ad_2]