[ad_1]

The veil is gradually being lifted off the Nigerians who own via offshore companies 10 percent of the 1,500 property in the UK, as exposed by Pandora Papers.
So far revealed are Senator Stella Oduah and Mohammed Bello-Koko, the acting managing director of the Nigerian Ports Authority and his wife Agatha Anne.
Their ownership of some of the property was revealed today in detailed reports published by Nigeria's Premium Times.
Bello Koko began acquiring property in the UK from 2008, using offshore companies while at FSB International and Zenith Bank.
He bought the latest property in May 2017, after his appointment as executive director finance of the NPA.
According to the report, he enlisted the services of Cook Worldwide and Alemán, Cordero, Galindo & Lee (Alcogal), an offshore law firm, to secretly register 19 June Coulwood Limited and Marney Limited in the British Virgin Islands (BVI), one of the world's most commonly used tax havens.
"Using the two companies, Coulwood Limited and Marney Limited, tucked away offshore, Mr Bello-Koko then anonymously acquired five London properties, Pandora Papers, and public records from the UK Land Registry showed", the report said.
"The other four properties were acquired between 2009 and 2012, making Mr Bello-Koko potentially exploit UK tax loopholes that allowed the owning of UK properties using so-called envelope structure, that is, anonymously owning properties through offshore companies".
Premium Times gave precise dates when Bello-Koko made the acquisitions.
Mr Bello-Koko first used Marney Limited to acquire Flat 2, Liberty Court, 141, Great North Way, London NW4 1PR with an FBN UK mortgage, on October 20, 2009, and, then on July 23, 2012, 62, Manton Road, Enfield, London EN3 6XZ mortgage-free (with cash). Both properties cost 275,000 pounds and 280,000 pounds, respectively, when they were acquired.
Using the second company, Coulwood Limited, Mr Bello-Koko also bought three other London properties, namely 62 Corner Mead, Hendon, (NW9 5RD) on November 25, 2008; 37 Redlands Road, Enfield (EN3 5HN) on August 16, 2011; and 14, Faraday House, Aurora Gardens, London (SW11 8ED) on May 3, 2017.
He paid 205,000 pounds for the 2011 Enfield property, and 235,000 pounds for the 2008 Hendon property. which he sold, according to records, in May 2017 for 350,000 pounds.
Senator Stella Oduah was found to have acquired four property in UK anonymously, in addition to one bought in her name and two others bought in the name of her Nigerian-registered company.
Her acquisition vehicle was International Trading and Logistics Company Limited, ITCL, which was incorporated in Seychelles.
Stella is the ultimate beneficial owner, according to leaked incorporation documents.
Between October 2012 and August 2013, Stella used ITCL to acquire the four London property worth a total of £6.7 million.
This was while she was serving as aviation minister.
Before she came into politics, she bought in her own name, on March 8, 2006, Apartment 209, Cavendish House, 31 Monck Street, London SW1P 2AS for £700,000, Land Registry record shows.
She also used ITCL Nigeria to buy Flats 303 and 306 Grant House, 90 Liberty Street, London SW9 0BZ for £475,000 each. This was on July 12, 2011, just days after her assumption of office as aviation minister.
Her main asset is the house at 23 St Edmunds Terrace, London NW8 7QA, which she bought through ITCL Seychelles for £5.3 million.
The following year, 2013, between August 6 and 15, she also bought Flat 2, 7 Devonshire Terrace, London (W2 3DN) for £378,000, the Top Floor Flat, 89 Brondesbury Villas, London (NW6 6AG) for £369,000.
Also bought was the Fourth Floor Flat, 19 Warrington Crescent, London (W9 1ED) for £680,000.
Map of property owned by Nigerians via offshore companies: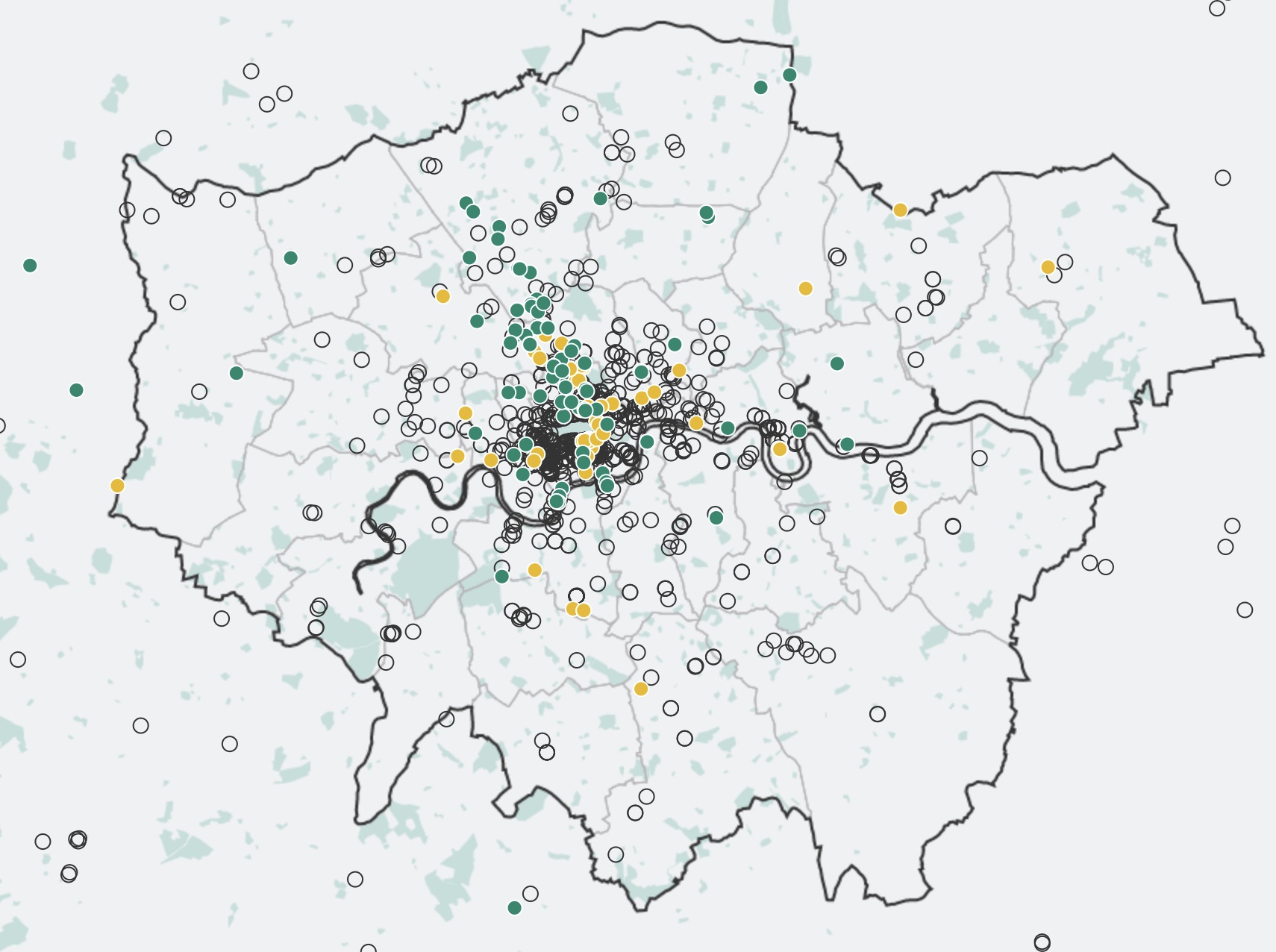 [ad_2]